Sunday School
Adult Sunday School Classes
The Seekers Class
Starting Sunday, July 24, the Seekers will be studying Half Truths by Adam Hamilton. You can check it out on his website
the Jacob Class
Beginning in September, 2016, the Jacob class will be led by Herb Schwarze featuring a series focusing on Saul, David, and, Solomon. That class will be followed in October with Ron Byrd leading a class on Biblical Women: From Rahab to the Woman at the Well, and In Between.
the Jacob class meets in room 1 and meets at 9:30.
Sunday School for Children and Youth
During the months of September and October, both the children and youth will be exploring our membership vows, reinforcing what they will hear each week in worship. Please pray for our young persons and the leaders for a spirit-filled time together. Please let me know if you have any questions.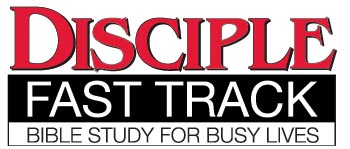 Join Parkwood United Methodist Church for our Fall Bible Study, starting Monday, September 25.
Disciple Fast Track will be led by Pastor Anita Taylor in the Jacob classroom at ParkwoodUMC.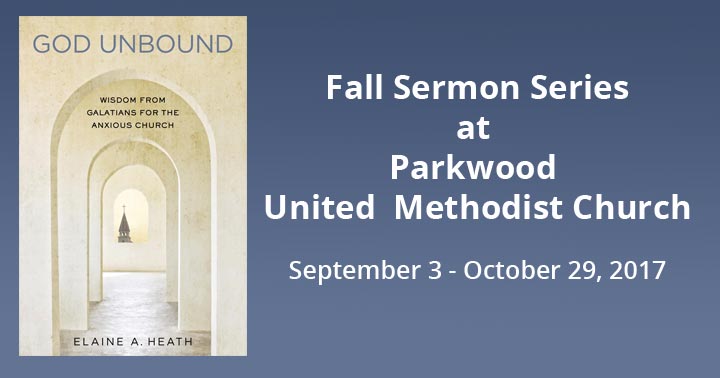 "Christians today wring their hands over the church's declining influence even as they become stuck in defending and protecting its traditions. Is there a way through this dilemma?" (Heath, backcover)
Using Elaine A. Heath's book God Unbound and the Book of Galatians, we will begin to undo our limiting vision of God, to truly become aware that God is so much more than we can ever imagine. Each week, our sermon will follow a chapter from Heath's book. Join us as we begin to understand the tradition behind our faith and how the church is called to step out in ministry.
Sept. 3 "A Unexpected Problem with Paul"
Sept. 10 "Loving the Tradition behind the Tradition"
Sept. 17 "Opening Ourselves to God"
Sept. 24 "Authority, Discernment, Call"
Oct. 1 "When Systems Change"
Oct. 8 "Responding to Anxiety in the System"
Oct. 15 "Guided by the Spirit"
Oct. 22 "Fulfilling the Law of Christ"
Oct. 29 "A Letter to the Church"